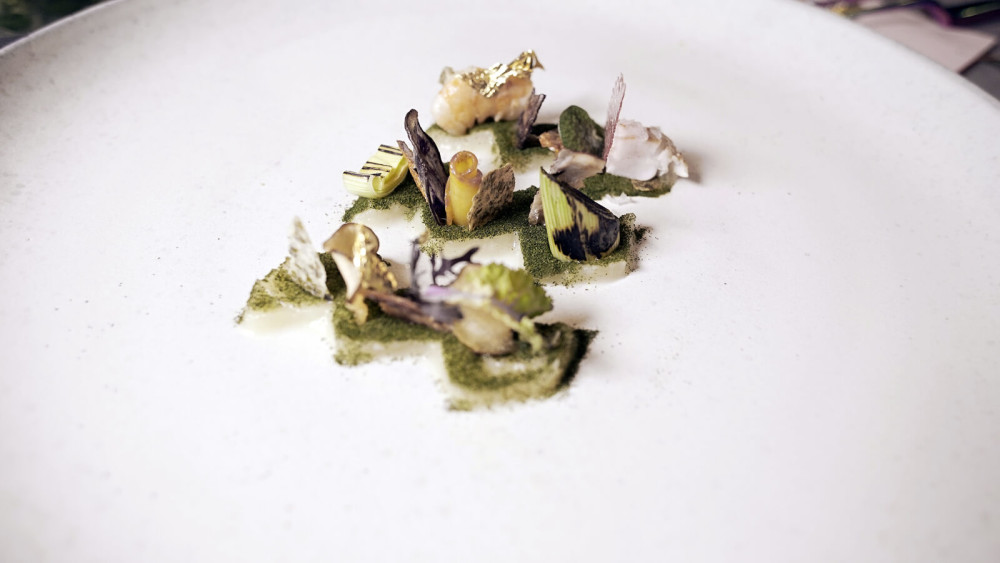 'I am not so much concerned with styling, the beautiful serving of food. The taste always comes first, it just has to be yummy. And I also try to find a deeper layer if possible. Preferably around a social theme.' In a very creative way culinary mastermind Naresh Ramdjas connects his two preferences and talents: cooking and designing. 'Cooking is like making a present with which you can make someone happy.'
Mealworm pancakes
For supermarket chain Albert Heijn he went looking for the latest trends and spotted mealworm pancakes and crickets in chocodip. He also created luxury vegetarian burgers and presented one of these – made from beetroot – in a youth program on obesity. Selfmade cook, designer, food stylist, trend spotter, presenter & moderator and caterer, Naresh Ramdjas is at home in many markets. As long as it comes to cooking and good food, and with interesting, new recipes.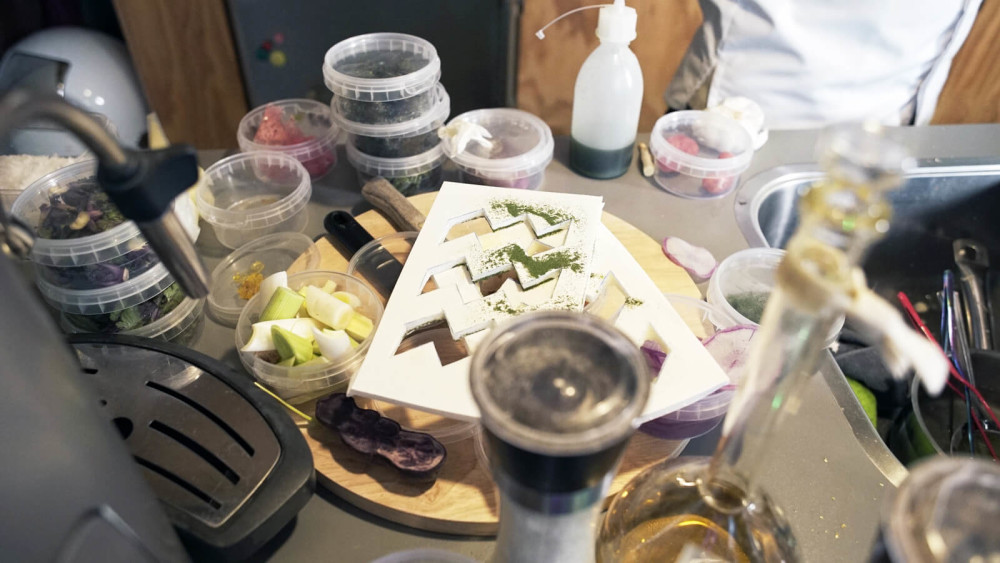 Drawings of cars
Designer of cars, cook or actor. These are the three favorite professions of the young Naresh Ramdjas (1989). His father is in favour of the first one. Armed with a handful of drawings of cars, he applies for the Design Academy Eindhoven (DAE), but that leads to a rejection. After a year of Industrial Product Design at Windesheim in Zwolle, the creative talent tickles again and he is yet accepted in Eindhoven.
True passion
When it does not go well with his studies, he looks for a way out in preparing meals for friends. 'In the end, I discovered my true passion – cooking – by trial and error, and I managed to combine that great love with design,' says Naresh Ramdjas. He graduates from DAE with flying colors, opens a pop-up restaurant, does an internship with the well-known chef Sergio Herman and reaches the final of the TV program MasterChef Holland 2015. Then there are other pop-up restaurants, among others in Amsterdam, other cooking vlogs and many other culinary projects.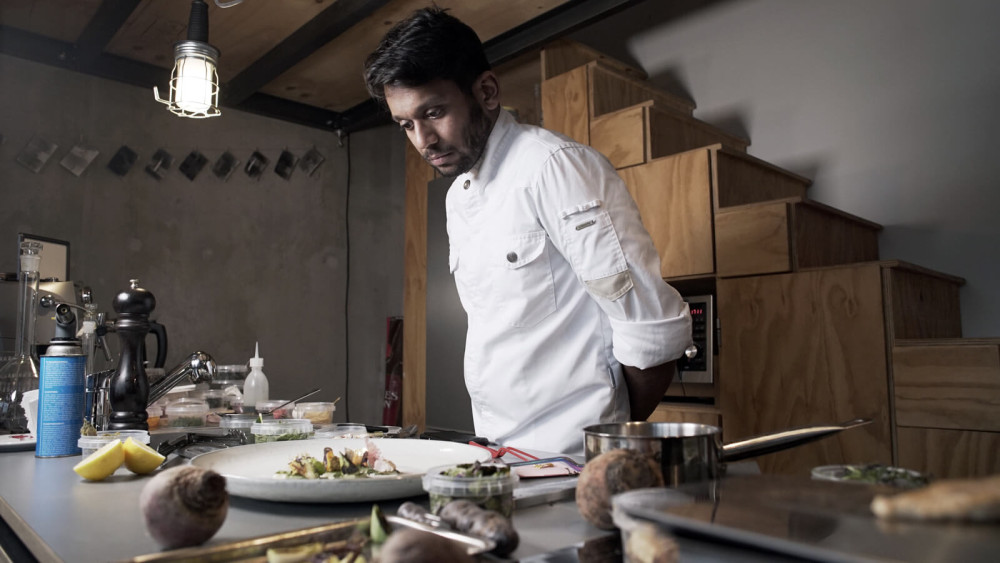 Special city
Every year with the Dutch Design Week (DDW), he opens the pop-up Nareshtaurant at a challenging location, always with a new concept. In 2017 he presented himself there with the Creative Food Studio, a group of about ten young creatives from different disciplines. 'The DDW remains special for me, I try to set something up at a high level every year.' As Eindhoven is also a special city for him. 'I move around a lot, recently from Amsterdam to Utrecht. For practical reasons, because that is very central. But I still have a special relationship with Eindhoven. As I always say: I was born in Zoetermeer, raised in Friesland, but have grown up in Eindhoven.'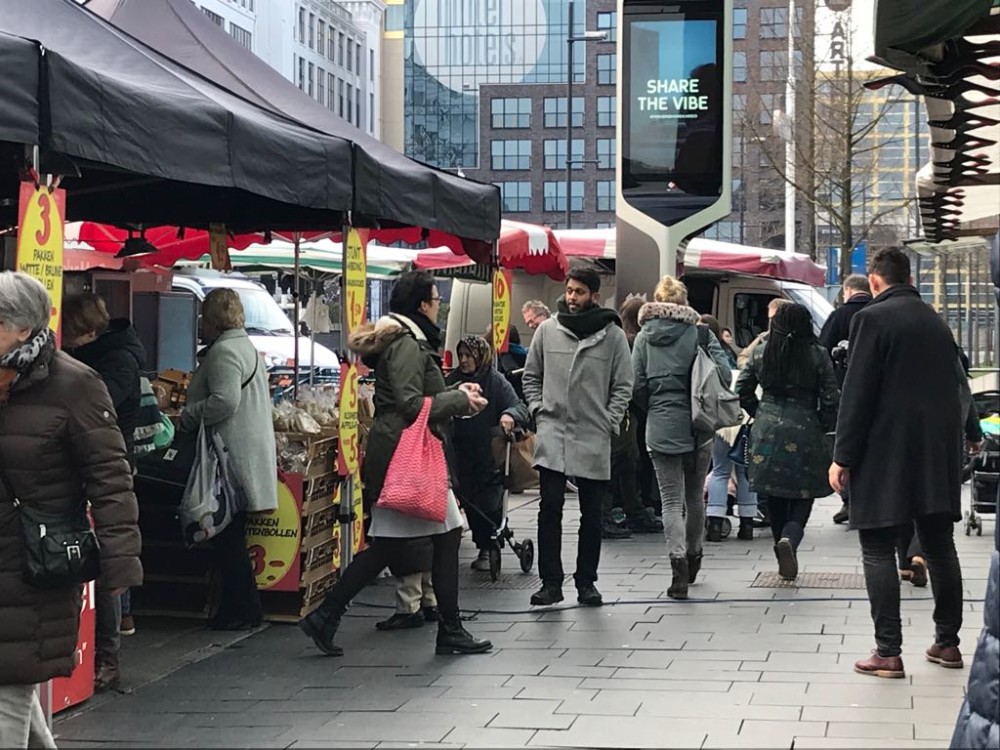 Naresh
culinair mastermind
Share