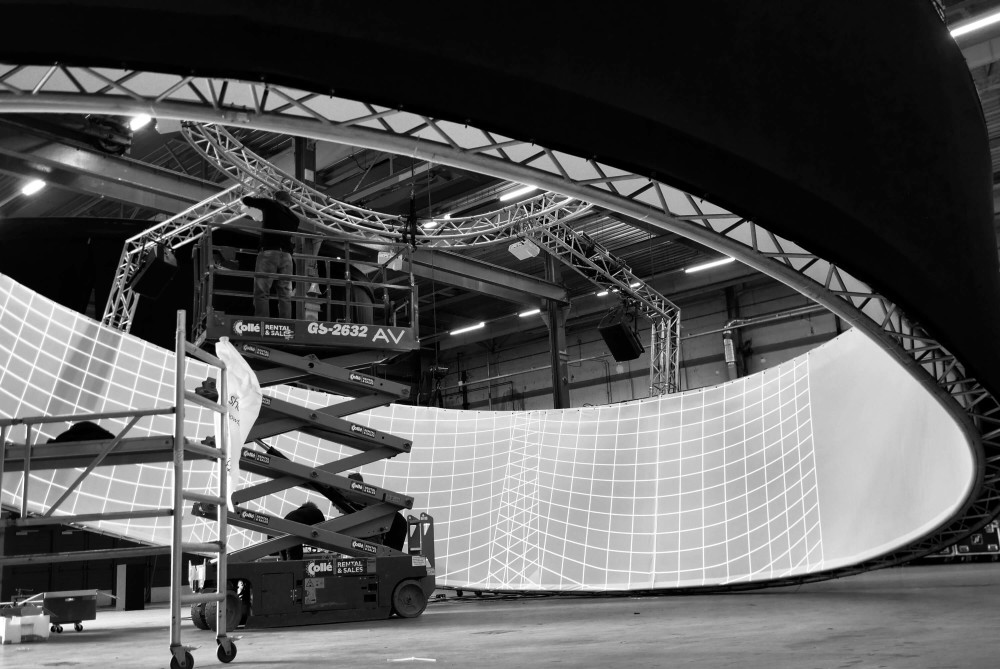 They met at a VPRO Medialab hackathon in Eindhoven. Toon Rooijmans, Luuk Schipperheyn, Rhys Duindam en Lola Gielen – four talented graduates from Eindhoven University of Technology and Design Academy Eindhoven – share the love for interactive spaces, electronic music and fun. They teamed up as What If Collective to realise the concept they created and together they created the award-winning installation MGNT at STRP Biënnale 2017.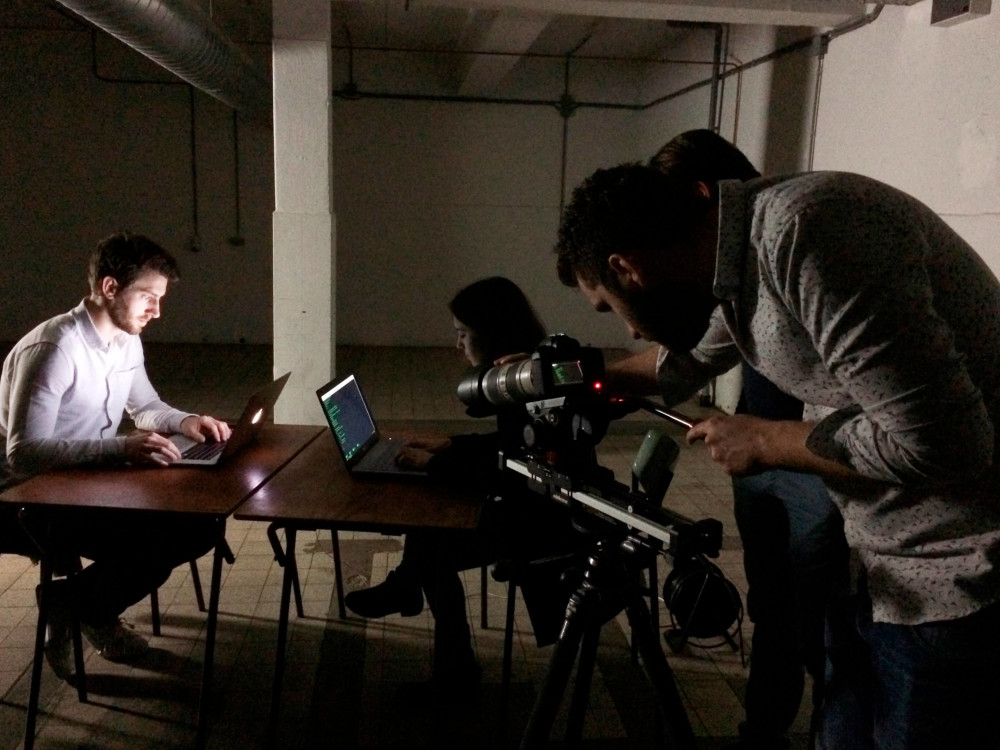 Standing in the middle of the large circular installation MGNT the visitor becomes part of the big, magnetic tape loop that it represents. Sensors and microphones record all sounds and movements in the space and the results are represented on the inside of 'the tape' in the form of moving patterns. The more people in the space, the closer to the ring and the noisier they get, the bigger the impact.
'We hope that the visitors experience the power of magnetism and get to feel the same excitement the composer and acoustic researcher Dick Raaijmakers must have felt 60 years ago, when he experimented as a pioneer in electronic music at the Philips laboratories in these premises,' says Toon Rooijmans, architect by education and now a creative entrepreneur specialised in engaging graphics and interactive spatial concepts.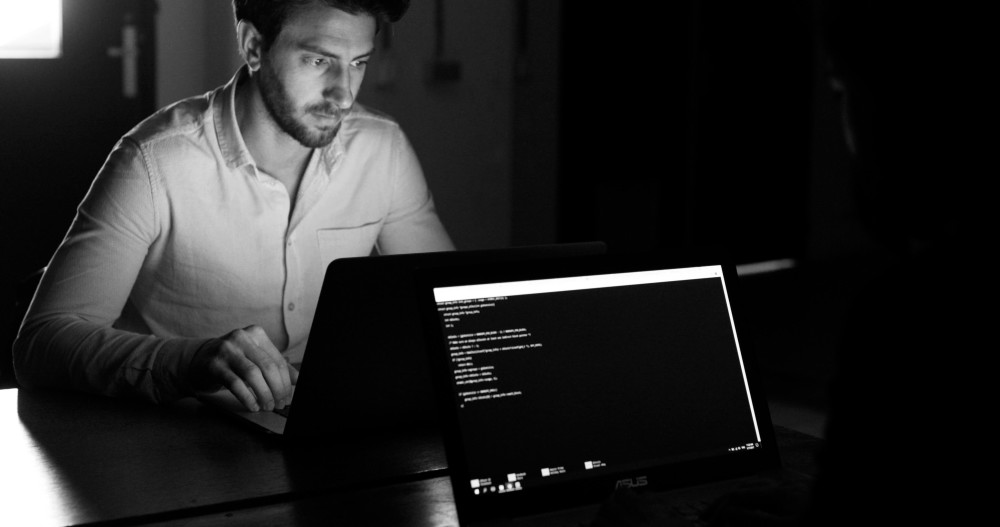 Rhys is an industrial designer, Luuk a creative software programmer and Lola an interaction designer. 'During the 48-hour hackathon we felt an instant spark. It made us click, both in content and as individuals. We decided to go for it and make our dream come true,' says Toon. 'That is the nice thing about Eindhoven: you can find creative people with all sorts of expertise. And there is a friendly atmosphere of open innovation and co-creation.' As an outcome, Toon joined Rhys in his start-up company. Luuk recently took a job in Rotterdam and Lola works as an independent designer. 'With support of the STRP-organisation we try to further develop the installation MGNT and bring it to other festivals and events in the world. In that case, we will continue What If Collective. And who knows what the future will bring us.'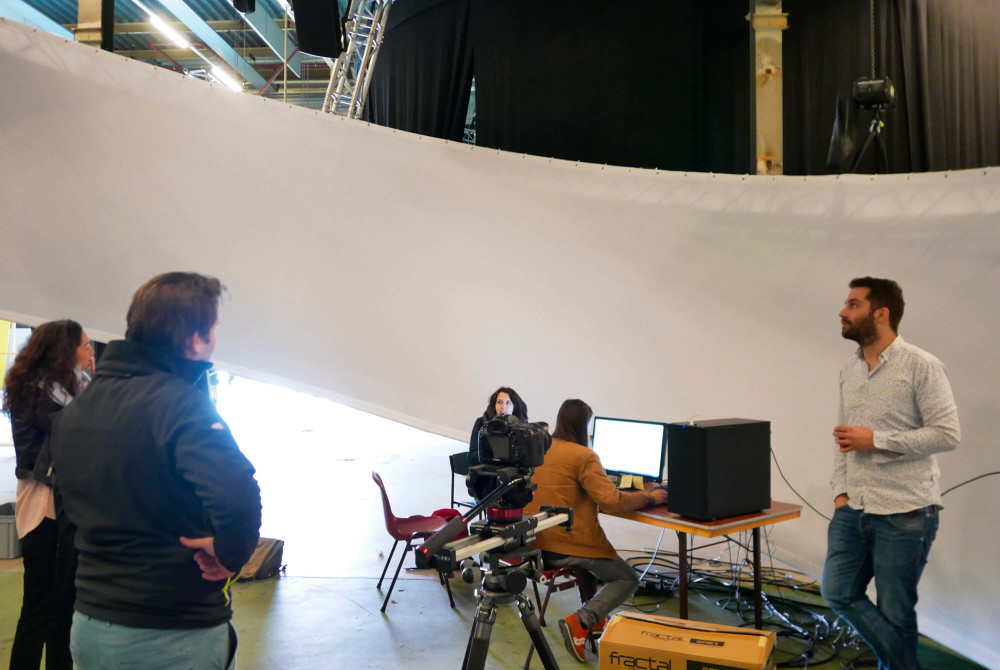 What If Collective
What If Collective consists of architect Toon Rooijmans, industrial designer Rhys Duindam, creative programmer Luuk Schipperheyn (all three are graduates of Eindhoven University of Technology) and interaction designer Lola Gielen (graduate of Design Academy Eindhoven).
Share